Product Name: Lottery Heroes
Official Website: www.LotteryHeroes.com
Deposit Methods: Visa, MasterCard, WebMoney, PayPal
Basic Details: Proven Lottery Winning Method;
Language Availability: English, German, Swedish, Finnish, Danish, Italian, Spanish, Polish, Czech;
Running Since: 2019
Support: 24/7 Client Support via Email, Telephone, & Live Chat
Available Bonuses: Clients can choose to play with the numbers for almost every big world lottery, using Syndicates, Combos, Scratchcards, & get real-time results. There is also a VIP Club for Loyal Members. There is also the ability to acquire financial gains with other digital gaming tools. The Quick Pick option allows one to assign the choosing of random winning numbers. This is done by a computerized system that calculates the odds of hitting the jackpot for every separate chosen lottery respectfully.
What Is the Lottery Heroes Lottery Agent?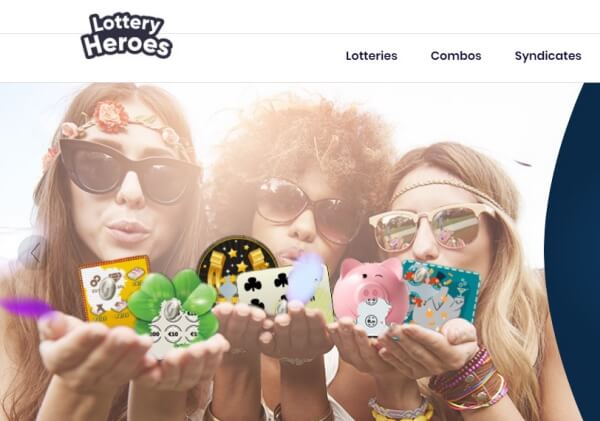 Lottery Heroes is a lottery agent. The digital lotto platform is regarded by experts as one of the best newly-established lotto solutions on the web. It was founded by the 'Purple Rain N.V.' company in 2019. The firm operates under a gaming license No.77207 granted by the Government of Curaçao. It is completely authentic!
The main job of Lottery Heroes is to act as a mediator between the player and an extended compilation of some of the biggest world lotteries. Not only but it also allows them to choose from several other online gaming tools and organizations. This is always an option if their lottery ventures turn out to be unfruitful. Clients can also decide whether or not to play a single lotto, several, using the Syndicate and Combos availability.
A good way to get familiar with the lottery agent is by purchasing a virtual Scratchcard. The said acts as a digital ticket for the lottery. There are more than 10 varieties – the 33 Chances, Black Cyber, Bicho Mania, Horse Shoe Scratch, and Raid the Piggy Bank are exemplary.
Is Lottery Heroes Agent a Scam or Legit?
Our exhaustive investigation into the Lottery Heroes lottery agent managed to determine beyond any reasonable doubt that it is legit. It presents lotto players with many different opportunities to accumulate winning results. They are not confined strictly to the worldly lotteries. There is also the availability to try one's fortune at a virtual Scratchcard, other financially fruitful tools, and apps. Users can also use different combinations of lotteries, choose their own winning numbers or let the digitized system do it for them.
The most reassuring fact in Lottery Heroes is that it is controlled and governed by a licensed and legit company – 'Purple Rain N.V.'. The said has a wholly-owned subsidiary firm – 'BEM Blackdiamond Evolve Marketing Limited', registered in Cyprus. Their business is completely legal. There is constant around-the-clock support that allows one to get the much-needed help and guidance on their way to virtual lottery success. Nothing is left to mere luck and chance here. Everything is carried out with absolute mathematical precision.
Review Verdict: Lottery Heroes is Not a Scam
Visit Lottery Heroes Official Website
Getting Started with Lottery Heroes – How Does It Work?
There is nothing complicated about opting to play one or several lotteries with this lottery agent. Even a complete newbie can get a hold of it. The only difference is between the different types of games. But the variables are easy-to-notice. Every process about Lottery Heroes is completely intuitive.
The process of how does Lottery Heroes works can be summarized in the following 4 steps:
Pick the Jackpot that You Want to Win
Choose Your Style – Single, Combo or Syndicate
Purchase the Lotto Tickets & Wait for the Draw
Check the Real-Time Update of the Winning Numbers. All prizes are deposited in your personal account.
Here is how to play a Syndicate game. This is a variation of the lottery game in which the player does not have to purchase a single ticket from every lotto that he wants to participate in. Instead, a group ticket is bought by several players.
Select Any Given Lottery.
Choose How Many Shares Do You Want to Buy as Part of the Lotto Syndicate.
Pick the Number of Draws That You Want to Participate In – a Single Go or Several over the Course of 1 to 4 Weeks.
Users can also opt for the Combo Game. It basically implies that instead of participating in a single Syndicate, the client can do so in several. This significantly increases the winning odds, as the customer is also playing for several jackpots.
Here is how to do in 3 simple steps:
Select from the Presented List of Available Combos
Check the Featured Syndicates by Clicking the Info Button
Pick the Number of Draws You Want to Take Part In
Review Verdict: Lottery Heroes is Not a Scam
Visit Lottery Heroes Official Website
What Are the Promotions & Bonuses for Playing with Lottery Heroes?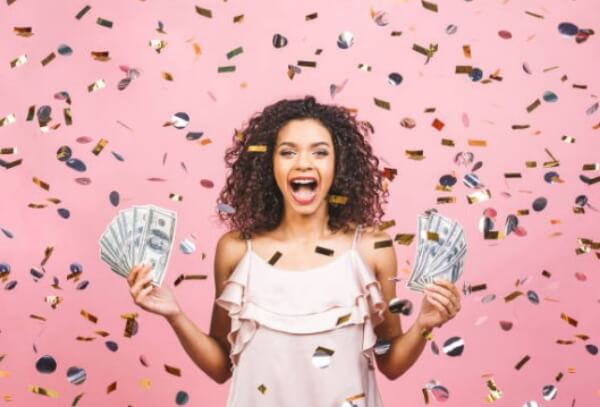 This lottery agent offers many different prizes and bonuses for loyal players. There is the VIP Club which is made accessible to long-term and loyal members. There all sorts of dividends. It is not uncommon for people to get the opportunity to go on an expensive cruise, a trophy, scholarship, or a monetary sum. Another great opportunity is to take advantage of the Scratchcard. They are virtual cards with hidden payouts and winnings on them. To reveal them, the player has to scratch the given symbol. The amount of the acquired prize is based on the number of symbols. There are more than 10 different ones to pick from.
Here is how one can play the Scratchcards:
Pick a Scratchcard & How Many Times You Want to Play It
Use the Mouse Pointer to Reveal the Prize under the Designated Symbol or Click the 'Reveal All' Button
A Total of 9 Symbols Is Revealed & the Card Is Winning If, At Least, 3 of Them Are Identical. The Sum Is Immediately Deposited to the Player's Account.
Lottery Heroes Customer Support Care Service
The Lottery Heroes agent offers around-the-clock customer care service to all of its clients. It is accessible 24/7 via email, telephone, and live chat. The latter is the quickest way to get the help and guidance that you need. Every client care staff member goes through extensive lotto training to be able to cater to client needs in the most comprehensive way.
How Are Lottery Heroes' Payouts & Results?
All available player feedback and reviews about the way that Lottery Heroes works suggest that the users are satisfied. They have not only enjoyed the ecstatic rush of blood to the head that every lottery game grants. Most of them managed to acquire solid winnings upon lottery draws at all the available game options. It does not matter if one chooses to play a Syndicate, Single, Combo or simply fool around with a Scratchcard for some afternoon fun. The prizes are excellent. And every winning that is under 50,000 EUR gets immediately transferred to one's lotto account. Earnings above this level simply require longer verification periods. But this is a security measure!
Conclusion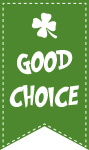 Lottery Heroes is a legit and authentic lotto agent. It mediates all necessary details between lotteries and the end player in a fruitful manner. Users are provided with the opportunity to acquire solid payout during every draw of their favorite lotteries. The platform works with all the main ones – MegaMIllions, EuroJackpot, PowerBall US, and EuroMillions. There are also some fun pastime alternatives, such as the Scratchcards. Winnings are immediately transferred to the individual account. Everything is done with laser-sharp precision and attention to detail!